Denny's

275 W Hampden Ave
Open 24 Hours
Open 24 Hours
Open 24 Hours
Open 24 Hours
Open 24 Hours
Open 24 Hours
Open 24 Hours
Hours
Store Hours:
| Day of the Week | Hours |
| --- | --- |
| Mon | Open 24 hours |
| Tue | Open 24 hours |
| Wed | Open 24 hours |
| Thu | Open 24 hours |
| Fri | Open 24 hours |
| Sat | Open 24 hours |
| Sun | Open 24 hours |
Hours may vary due to mandated curfews.
Denny's Rewards

Join today and receive the latest news, offers and exclusive promotions. Receive 20% off your next visit when you sign up.

Kids Eat Free

Kids Eat Free days and restaurant participation may vary by location. Restrictions may apply.

DINER DRIP

Like taking our unique style from the kitchen to your closet with the launch of our online merch store with swag you can't get anywhere else. All inspired by America's diner.​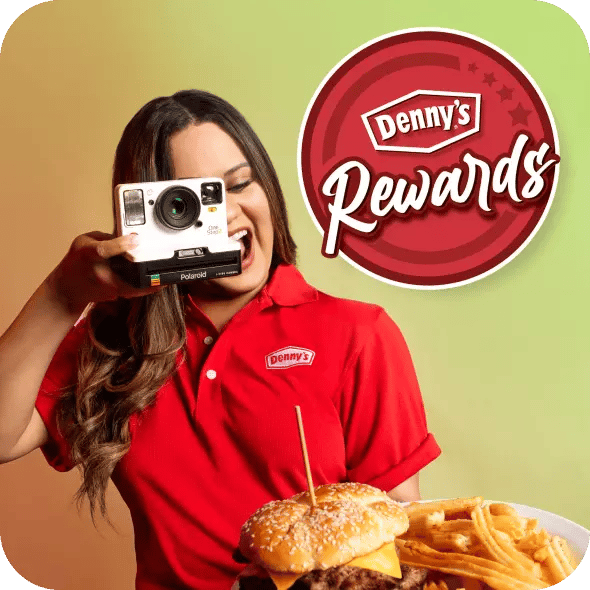 SIGN UP FOR
Denny's Rewards
Being a rewards member just got more delicious! We have made some updates to our program. Join today and get
20% off your Next Visit
Free Birthday Slam Every Year
NEW Exclusive Opportunities for even more rewards
Denny's | Baconalia
Try our NEW Baconalia menu, featuring delicious items like the NEW! Premium Bacon Loaded Pancakes™.
ABOUT DENNY'S W Hampden Ave
Welcome to America's Diner®. We've always been there for anyone that's looking for a little comfort. When you're in the mood for some fluffy late-night pancakes. When you're seeking an adventure for your taste buds or the comfort of a classic. No matter who you are, where you are, what you need, or why you need it. When you're craving breakfast, lunch, dinner, or anything in between, At Denny's...It's Diner Time.
It's the place where people can relax and be themselves while enjoying classic American comfort food and everyday value. Whether it's appetizers, breakfast, lunch or dinner, we pride ourselves in serving our guests the diner food they love including favorites like the Signature Breakfasts, Sizzlin' Skillets, Hand-Dipped Milk Shakes, 100% Beef Burgers and the world-famous Grand Slam®, OR our NEW Baconalia menu items like the Premium Bacon Loaded Pancakes™. Dine in or bring the diner home to feed the fam by ordering online through Dennys.com or our Mobile App.

Denny's prides itself in offering delicious food at a price you can afford. We're taking it one step further and making a whole new menu for it! Denny's All Day Diner Deals menu is packed with deal-icious meals like America's biggest breakfast - the Super Slam™! That's value you can enjoy. All day. Every day.
At This Location
Round-the-clock breakfast
Lunch & Dinner
Walk-ins welcome
Good for groups
Good for kids
Take out